The environmentalists have taught us the three Rs.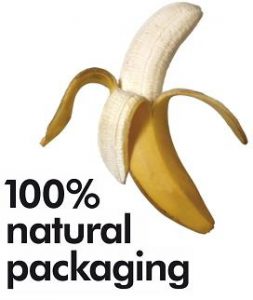 Reduction makes us think about unnecessary items, such as packaging. Packaging is useful to protect items we purchase and to advertise the contents of the product.
Micropayments is a trend in consumer behaviour. Advancement in payment systems makes it common-place to purchase low-value items electronically.
Let's say I want to purchase one litre of cooking oil. My only choice is to purchase a plastic bottle along with my oil. This is because there is no reasonable means to transport the oil from the supermarket to my home. Taking my old bottle for a refill doesn't help, because oil is not sold on tap. This is because the cooking oil vendor has a barcode stamped on the bottle in order to collect payment. To persuade the vendor to sell me his oil on tap I need to replace the barcode with something else.
This is where micropayments can help. With an Near Fields Communication device (NFC) attached to a dispenser the point of sale and collection can be combined. Oil can now be purchased from the dispenser using any container of my choice. Given this option, I would choose to Reduce the number of plastic bottles going from my home to landfill 🙂